PHOTO BOOTH RENTAL Peterborough
Photo Booth Rentals in Peterborough
Say cheese! What better way to create an entertaining atmosphere where guests can take home souvenirs than with a photo booth? People love to take pictures and document great events, so make your event the best with a photo booth available! Booth King has affordable photo booths in Peterborough that will complement the décor you have already picked out. Our mission is to provide the best quality of customer service possible and we work with our clients to ensure that the event goes smoothly. What better way to entertain your guests than with an unlimited amount of picture taking at a photo booth?
We want to make sure your event is successful, so we offer a fully customizable backdrop that will match your event theme. The classic open concept walk-up photo booth is great for small group photos, but don't forget silly props! As an open concept design, the photo booth is perfect for all ages – even great-grandma in her wheelchair can make a featured appearance.
If you are looking to rent a photo booth in Peterborough, give us a call, email, or fill out the form at the bottom of the page. Have a question that you'd like to ask? Don't hesitate to reach out.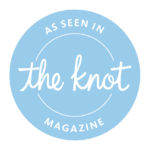 Call us to plan your photo booth rental in Peterborough! (613) 704-8607
Included Features
A member of our customer experience team that will do all the heavy lifting, from set up to take down
The necessary equipment for optimal operation
Unlimited 4x6 prints throughout the event
Instant sharing of images through email and social media
We provide a bunch of props for your guests to have fun with
Control over the design and layout customization of prints
Photo Booth Rental Options
We have two options available for photo booth rental:
the open concept modern walk-up photo booth;
the famous mirror me booth selfie photo booth. Click each below to learn more!
Price
2 hours : $399 + delivery
3 hours : $449 + delivery
4 hours : $499 + delivery
5 hours : $549 + delivery
6 hours : $599 + delivery
Contact Us / Reservations
Please fill in the below form with any questions you may have or to make a reservation. Feel free to call us anytime as well!