PHOTO BOOTH RENTAL Belleville
Photo Booth Rentals in Belleville
While planning an event can feel overwhelming, it doesn't have to! Outsourcing some party décor and entertainment portions can be the best idea you've had so far. Booth King has fun and affordable photo booths in Belleville that will leave all your guests with a small memento, as well as a great experience at your next event. With high-quality service and products, Booth King strives to provide the highest level of professionalism in the business. We will work closely with you to ensure that it is exactly how you imagined it. Unlimited pictures and hilarious props will guarantee that fun will be had by all.
We offer the traditional open concept walk-up photo booth, a huge hit at any previous events we have rented to. The backdrop is fully customizable, making it the ideal option as it can match your décor pieces. With its ease of use and open concept nature, anyone from young to old can show off their pearly whites.
Booth King will work hard with you in order for your event to happen successfully. If you are looking to rent a photo booth in Belleville, give us a call, email, or fill out the form at the bottom of the page. Don't hesitate to reach out if you have a question.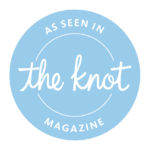 Included Features
A member of our customer experience team that will do all the heavy lifting, from set up to take down
The necessary equipment for optimal operation
Unlimited 4x6 prints throughout the event
Instant sharing of images through email and social media
We provide a bunch of props for your guests to have fun with
Control over the design and layout customization of prints
Photo Booth Rental Options
We have two options available for photo booth rental:
the open concept modern walk-up photo booth;
the famous mirror me booth selfie photo booth. Click each below to learn more!
Price
2 hours : $399 + delivery
3 hours : $449 + delivery
4 hours : $499 + delivery
5 hours : $549 + delivery
6 hours : $599 + delivery
Contact Us / Reservations
Please fill in the below form with any questions you may have or to make a reservation. Feel free to call us anytime as well!