PHOTO BOOTH RENTAL KINGSTON
Photo Booth Rentals in Kingston
Planning the next big party in Kingston and need something that will both entertain your guests and provide a great item for them to remember the day? Look no further than Booth King. Booth King provides affordable photo booths in Kingston that will be a hit at your event! The mission at Booth King is to maintain the highest quality of service and products offered to our clients. We work will work closely with you to ensure that your event is a great success. With the ability to take as many photos as they want, your guests will have a physical reminder of a fantastic event.
Here at Booth King, we offer the traditional open concept walk-up photo booth which is always a big hit. It comes with a fully customizable backdrop so you can perfectly match it to the rest of your décor. Welcome silly faces from all ages as this booth is very simple to use. Its open concept nature makes it a décor piece that is inclusive to all mobility ranges, so even your grandma and her walker can make a feature appearance.
Booth King helps make your event an absolute success. If you want to rent a photo booth in Kingston, give us a call, email or fill out the form at the bottom of the page and we can get you started right away.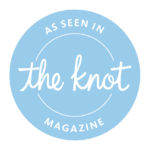 Included Features
A member of our customer experience team that will do all the heavy lifting, from set up to take down
The necessary equipment for optimal operation
Unlimited 4x6 prints throughout the event
Instant sharing of images through email and social media
We provide a bunch of props for your guests to have fun with
Control over the design and layout customization of prints
Photo Booth Rental Options
We have two options available for photo booth rental:
the open concept modern walk-up photo booth;
the famous mirror me booth selfie photo booth. Click each below to learn more!
Price
2 hours : $399 + delivery
3 hours : $449 + delivery
4 hours : $499 + delivery
5 hours : $549 + delivery
6 hours : $599 + delivery
Location
Address: 351 Select Drive Kingston, ON K7M8R1 Canada
Contact Us / Reservations
Please fill in the below form with any questions you may have or to make a reservation. Feel free to call us anytime as well!