PHOTO BOOTH RENTAL Brockville
Photo Booth Rentals in Brockville
Smile for the camera! Photo booths make a fantastic entertainment piece at events, for guests of all ages. Dressing up with fun props and making silly faces will have everyone laughing and creating great memories. Booth King has affordable photo booths in Brockville that will fit in perfectly at your next event. Booth King's mission is to provide the highest quality of customer service possible to all clients, so we work closely to ensure that the photo booth turns out exactly the way you had pictured it. What better way to entertain your guests than with an unlimited amount of picture taking at a photo booth?
Booth King offers the open concept photo booth, a classic but always the biggest hit at an event. The backdrop is completely customizable, enabling it to perfectly blend in with your event theme and décor. As an open concept, walk-up photo booth, this option makes it the perfect choice since anyone from old to young can use it with ease. Meaning that even grandpa and his walker can make it into the group photo.
We want your event to succeed, therefore we will work to do our best in helping your event be as fun as possible. If you are looking to rent a photo booth in Brockville, give us a call, email, or fill out the form at the bottom of the page.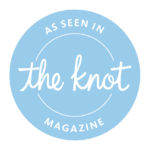 Included Features
A member of our customer experience team that will do all the heavy lifting, from set up to take down
The necessary equipment for optimal operation
Unlimited 4x6 prints throughout the event
Instant sharing of images through email and social media
We provide a bunch of props for your guests to have fun with
Control over the design and layout customization of prints
Photo Booth Rental Options
We have two options available for photo booth rental:
the open concept modern walk-up photo booth;
the famous mirror me booth selfie photo booth. Click each below to learn more!
Price
2 hours : $399 + delivery
3 hours : $449 + delivery
4 hours : $499 + delivery
5 hours : $549 + delivery
6 hours : $599 + delivery
Contact Us / Reservations
Please fill in the below form with any questions you may have or to make a reservation. Feel free to call us anytime as well!