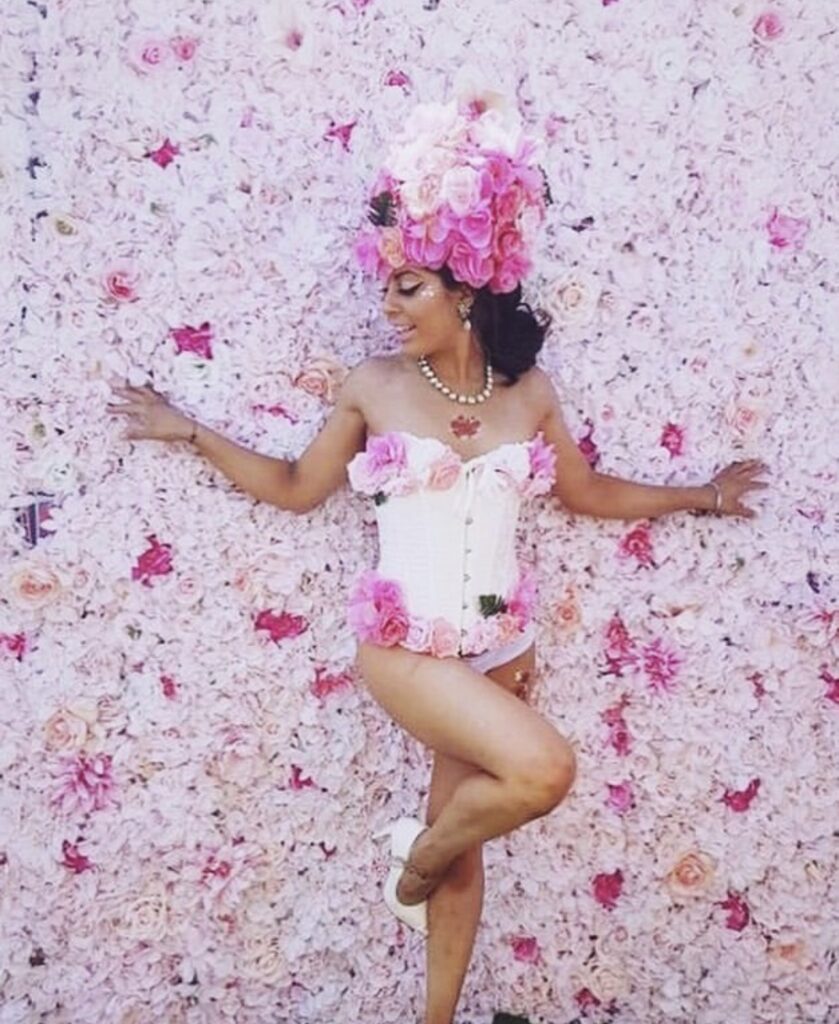 Photo booths require beautiful backdrops in each of the photos they take as it is the main element in all images. The background of your photo can either make or break the moment, so it is important that the one you have picked out is elegant and will make you stand out when you pose in front of it. Kingston photo booth company offers a variety of different backgrounds that can suit your interests. All the backgrounds that can be provided with your Kingston photo booth rental will be sure to leave you and your guests in awe and will guarantee to turn your pictures out to be beautiful.
Add an elegant flower wall to your photo booth Kingston
Rental company photo booth Kingston can provide you with a beautiful flower wall for the backgrounds of each of your photos. This flower wall will provide each photo with a chic and clean look. The flower background can be in any color of your choice. Have the color of you flower wall match the theme of your party for extra excitement for you and your guests, as well as great pictures. Guests will be thrilled to see a beautiful flower wall backdrop in each of their photos as it goes against the typical photo booth background. These flower walls will be sure to spruce up all your photos by adding that elegant touch everyone loves.
Stick with a classic backdrop
Kingston photo booth company has all the classics as well! For a more simplistic, minimal, crisp look in all your pictures, you can have a solid-colored backdrop in each of your photos as well! This classic design will have your guests pop when standing in front of the background and will have them be the center of attention! Simple, minimalistic designs are now trending which means a solid-colored Kingston photo booth backdrop will be perfect for your photos and will have your guests is awe over how clean and crisp their photos will come out. Photo booth rental company Kingston offers a wide range of colors for your backdrops. You can have the chance to match your backdrop with your party's theme which makes for an extra amount of fun for all. Guests will love seeing how your party and their images tie in all together with a consistent theme.
Set beautiful marquee lights in the background on each of your images
Photo booth rental company Kingston's marquee lights are the perfect detail to add in the backgrounds of your photo booth images. With the use of marquee lights, you can let your creativity flow as the possibilities are endless! These lights can display a message, a date, a symbol, the sky's the limit! These bright and beautiful lights in the background of your images will add a unique twist to your photo booth Kingston images as people will be stunned by the creative background you have that also looks amazing. The soft light that the marquee lights will add to your pictures will have you in love with all your amazing photos, and whatever the message you want displayed will leave you reminiscing all the memories and will have you never forget that day.
Photo booth rental company Kingston can provide you with all sorts of backgrounds to make your photos special, personal, and ones that you will never forget. With the variety of beautiful backdrops we have to offer, we will be sure to find one that suits all your interest and will make you and your guests look great when posing for a picture. Start planning today!