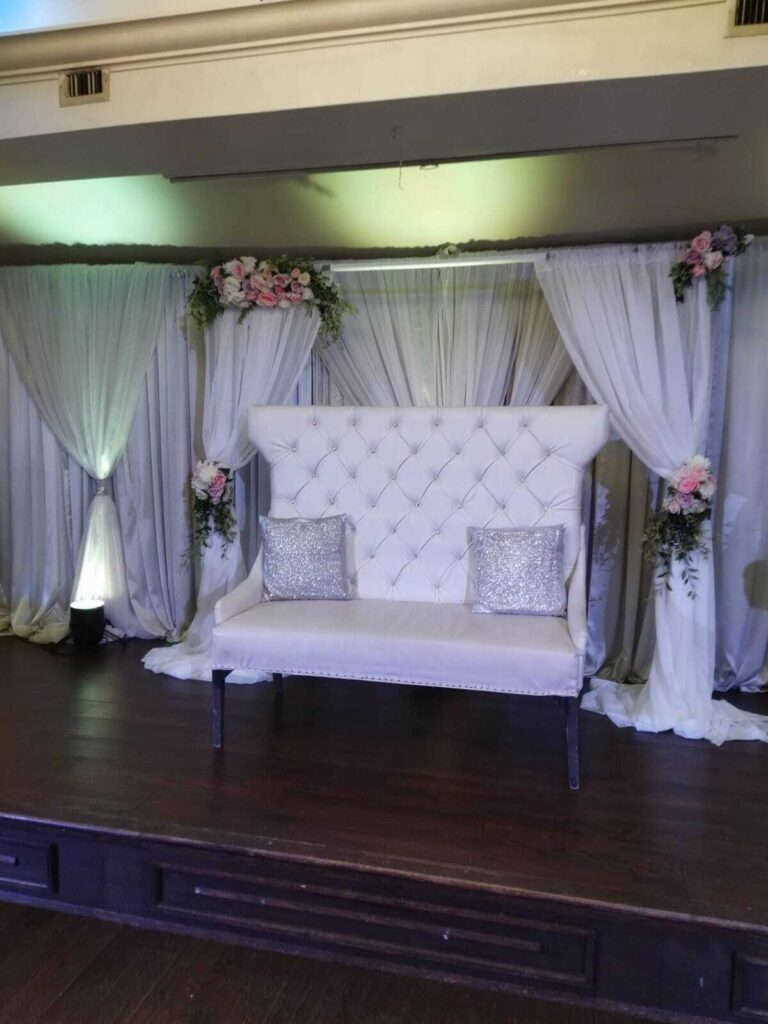 Your wedding day is one of the most special days you will experience in your life. Surrounded by friends, family, and loved ones, you would want something that will help you remember this special day for years to come. This is why photo booth company Belleville is the perfect thing to have at your wedding to capture those once in a lifetime moments that will be cherished by all. Photo booth rental Belleville has all sorts of elements that will suit the interest of you and your guests, ensuring that your wedding is one that nobody will ever forget. Here are some benefits of having a rental Belleville photo booth at your wedding.
Elegant backgrounds
Photo booth rental company Belleville offers a variety of beautiful backgrounds you can choose from so that each of your pictures turn out just the way you like it. Choose from all sorts of colors, flower walls, or marquee lights. A solid-colored background can be used to match the theme of your wedding and will make for extra fun photos! Guests will be excited to see that their images match your wedding's theme. An elegant flower wall in white, silver, gold, and/or any color of your choice can be used to create those beautiful wedding photos that you will never forget. Posing for a photo in front of a flower wall will be sure to make you stand out with elegance and beauty. Add a fun, creative, and eye-catching twist with marquee lights in the background of your photos as they can be used to display messages, such as the names of the people getting married, "Mr. & Mrs.", or the date of your special day. With these marquee lights, your photos are bound to be ones you and your guest will never forget.
Customizable props and prints
Your wedding calls for the perfect elements that make your day that much more special. Do this by having a rental company Belleville photo booth in the room! With photo booth rental Belleville, you will be provided with top notch props and prints that will be sure to drop the jaws of all your guests. These personalized props and prints will have guests excited to take photos and will make your wedding that much more memorable. With customizable props, you can personalize it to a specific design, such as bow ties, wedding rings, and more! These props will be sure to suit the theme of your special day and turn out great in all your pictures. For your customizable prints, you can have the chance to have a design, message, or date of your choice printed on them! This can include the names of the people getting married, the date the wedding is on, or whatever else you have in mind. The possibilities are endless as photo booth rental company Belleville really allows your creativity to spark when it comes to the prop and print elements of your booth, because whatever idea you have in mind, photo booth company Belleville can do!
Fun for all
To celebrate your special day, guests of all ages will be gathered around with you and finding entertainment to keep such a large group occupied can be difficult, but not with Belleville photo booths! With the variety of elements, such as props, backgrounds, and bright lighting that come with your booth, there will be something intriguing for everyone! Your guests will be on their feet all night long, constantly wanting to take pictures, leaving you not having to worry if your guests are having fun or not, because who wouldn't be having any fun in a photo booth?
Rental photo booth company Belleville is the perfect addition to your wedding day. With all your guests gathered around to celebrate a new chapter in your life, its important you have something to capture all of the amazing memories. Start planning today.