Boothking is the #1 photo booth rental company in Kingston, Peterborough and Ontario. Our Kingston photo booth rental is top-rated and extends through other cities between Kingston to Belleville, Brockville, and Peterborough and beyond. What makes us number one? Our commitment to our product and service. Photo booths are more than just entertainment, they make memories at events, and we love to help you with those.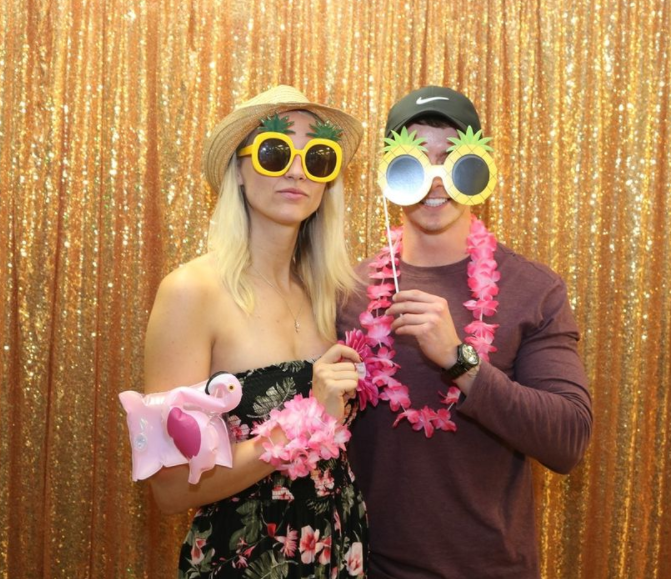 Boothking photo booth rentals are quality photo booths
What does that mean? We use a state-of-the-art printer and DSLR camera. Meaning our photos always come out in high quality? We also use external lightboxes and a backdrop to ensure that each photo isn't to light or dark.
Not to mention our wide range of props and our own prop table. We even take the extra time to make sure the props suit the theme of your event.
Our promise to customer service
We set up and clean up our photo booths. This means that there is little to no work on your part. Show us where you want us to set up, and we handle the rest. Not only that, we provide a photo booth attendant for the event. By doing this, we can give the best customer service to take the photos for you and correct any issues that arise. Being onsite means that we can quickly fix anything or troubleshoot problems right away.
Our price point We are an all-inclusive photo booth rental. that means that there are no hidden costs. When we say unlimited photos, we mean both unlimited photos and unlimited prints. A common misconception in the industry. We also give you a digital copy so you can share it on your social media. We charge a flat rate per hour, so you'll never be surprised.


Are you ready to book your photo booth rental?