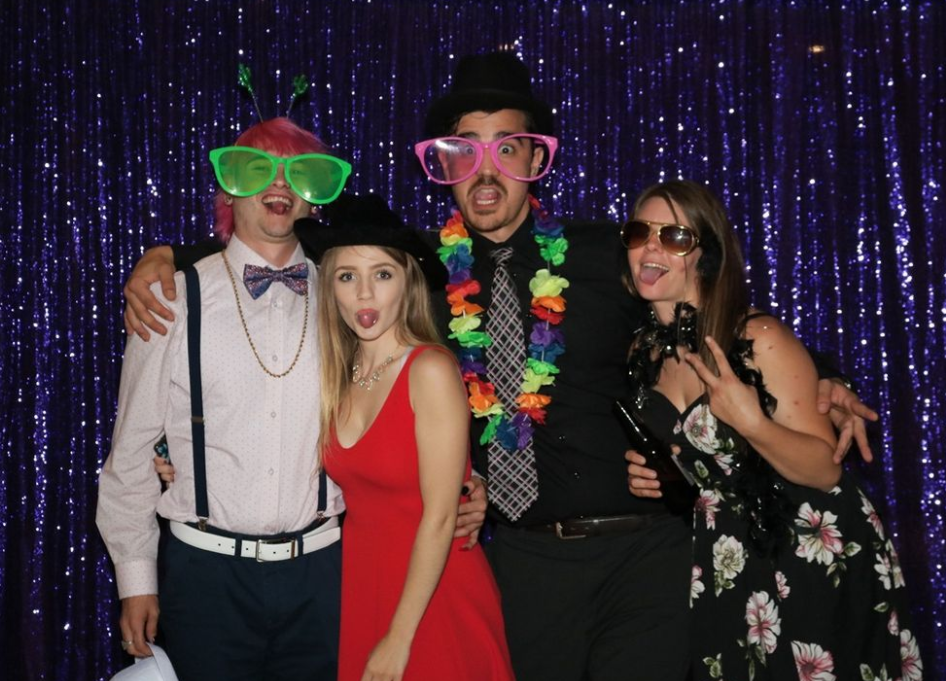 #1: Entertainment for Guests
Who doesn't love dressing up and taking pictures? When renting a photo booth in Kingston, you give guests the opportunity to come together and make lifelong memories. Guests will be filled with laughter, joy and excitement from the great time they are having. Photo booths Kingston also offer guests who don't know one another to break the ice and introduce themselves in a fun manner. Kingston photo booths are also perfect for all ages. Whether your guests are toddlers, teens, adults or elders, we're sure everyone will want to have fun and take pictures This will definitely be a part of your event all of the guests will forever remember and cherish. 
#2: Unlimited High-Quality Photo Booth Prints in Kingston
With all the fun you have when taking the pictures, of course, your guests would want to take some of these memories home with them. At this Kingston photo booth company, you get unlimited 4×6 prints that will be printed right at the event. The size of these photos is perfect for putting together a scrapbook of your favourite memories or just placing them around your home. If you would rather look at the photos virtually, BoothKing can email the photos to you as well. We use DSLR cameras, a top-of-the-line DNP printer, lightbox, backdrop and stand to ensure photos come out looking fantastic. Guests can always look back at the photos and remember your event and what a great time they had.
#3: Affordable Prices
Starting at just $499 for 2 hours plus 1 hour for set up, this rental photo booth company in Kingston offers low prices for great service. And on top of that, every additional hour is ONLY an additional $50. In addition to making sure our customers receive affordable prices, we want to ensure they receive service beyond the price they pay. The fair price you receive for our services will seem very low compared to the happiness brought to your guests from the adorable photos and memories they are able to create.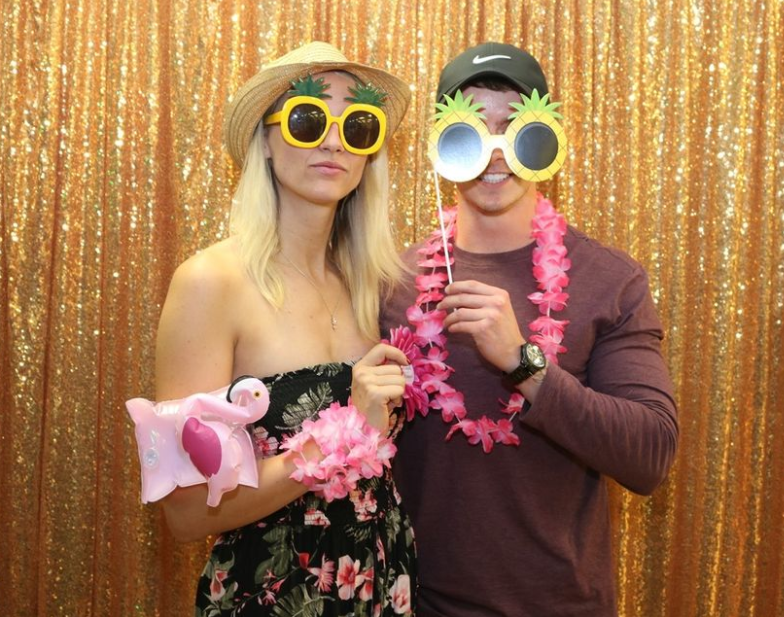 #4: Variety of Options
Whatever the occasion is, when you rent a photo booth in Kingston, you will have a variety of backdrops to choose from. BoothKing offers a wide range of colours in backdrops to ensure the photobooth matches with the rest of your event. Whether the theme of your wedding is rose gold, and you would like a rose gold backdrop. Or if you are having a winter-themed party and would like a blue backdrop, we have it. As well, tons of props are brought in to use in pictures to make the photos goofy and fun. Props can make any picture more enjoyable to take and guests can choose from a range of props such as big glasses and masks.
#5: We Take Care of Everything for your Kingston Photo Booth
From setting up all the equipment before the event starts to cleaning up afterwards, this Kingston photo booth company will not cause you, the host, any hassle. During the event, an on-site attendee will always be present at the photo booth to take photos and to make sure everything runs smoothly. If your guests have any questions, we will be able to help answer them. We know you will have a lot on your plate dealing with preparing for the event Kingston, but we at Booth King want to make our journey working with you as smooth and easy for you as possible.