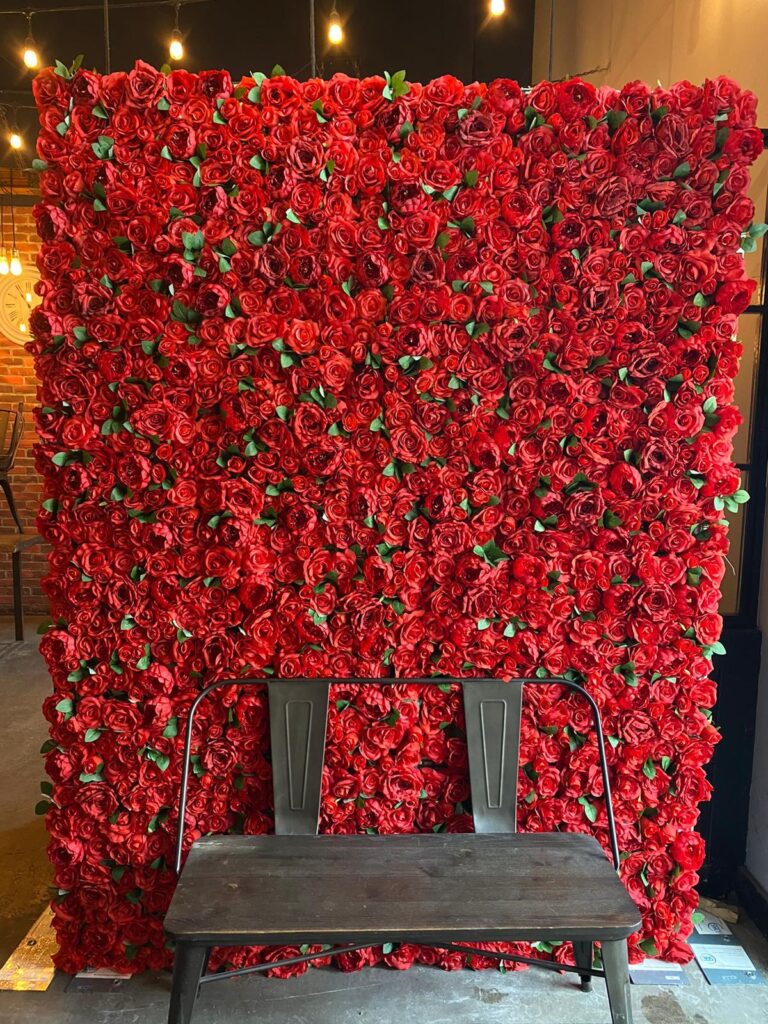 Anniversaries are a special moment to celebrate in everyone's life. Celebrating a milestone of a major chapter in your life, all your closest friends and family with be gathered around for this special day, and it's important you have something to capture the beauty of it all so that it can be looked back on in many years to come. Therefore, you need a photo booth rental Belleville at your anniversary party. A Belleville photo booth rental is the missing piece to your party planning journey you never knew you needed, as this simple fix can make all your party planning troubles go away, ensure a beautiful anniversary, and a fun experience for you and your guests.
Beautiful backgrounds to suit the occasion
A beautiful background is essential for your pictures to turn out beautiful. Belleville photo booth company has a variety of amazing backdrops to choose from. This wide range includes simple solid-colored backgrounds. This background can be in any color of your choosing and will allow for very minimalistic, clean, and crisp photos. We offer elegant flower wall backgrounds. This background can be in any color of your choice and will have your photo booth Belleville images stand out from the crowd as a unique background will be in all of them. We also offer marquee lights. This background can be perfect for an anniversary as you can display the number of years you are celebrating, or the names of the couple is big bright letters. This will add a fun and unique twist to typical photo booth images and is bound to leave your and your guests in awe. With your anniversary day being a special day, we will be sure to find the perfect background that makes you and all your pictures come out looking spectacular!
Fun props
A must need for a photo booth are props! Belleville rental photo booth company provides you with props for your pictures. These props can also be customized to your liking. For your anniversary, you can have props related to a theme you chose. These fun customized props will have you and your guests surprised and excited to take pictures in your rental photo booth Belleville. These fun props will make for those unforgettable natural laughs and candid moments that will make you realize that getting a photo booth rental Belleville company was worth it!
Amazing for all ages
Rental company Belleville photo booth is the perfect form of entertainment for the wide range of guests you will have at your anniversary party. With the fun elements of beautiful backgrounds and fun props that come provided, there will be something that piques the interest of all your attendees. Little ones will love the fun props, teens will love the bright lighting, adults will love the wonderful background, and everyone will love being given the opportunity to capture and cherish these wonderful memories for a lifetime.
Belleville photo booth company is the way to go when it comes to planning that perfect anniversary party. With it being such a special day, it is bound to be filled with lots of joyful and loving memories that your will want to capture, cherish, and look back on in years to come. With being surrounded by friends and family, you would want something fun to keep them occupied as well as make their party experience memorable, which is why photo booth company Belleville is the perfect solution. Start planning your perfect anniversary party today!